Parent's Car Nostalgia: Week One
It was during last week's Sunday Night Car Spot session that a conversation took place between Simon, @har155 and @adamfog where parent's cars became the focus.
This got me thinking; I bet most of us have some really good stories and more than a few fond memories of those car journeys – and of course, some of the cars themselves – that we associate with our childhood.
I do have a theory that people who love cars tend to have learned from the pros: their parents. I may be wrong, but speaking from experience, I know that my love of cars has come as a direct result of my father being in the car trade.
Motor Trader's Daughter
We always had a high turnover of family cars and – yes – we were a two car family (which back in the day was a big deal). I used to love going for a ride in any of my Dad's cars; my mum's usually sat a little more on the "normal side" of the fence and were certainly not as exciting (but we'll talk about that next week).
And they weren't as fast.
When I was tiny Dad loved his 3.0 V6 Capri and he assures me that at the time, it was VERY cool – he actually had a number of fast Capris, one after another (he's a man who knows what he likes – a bit of a creature of habit).
When I got a little older, my Dad's cars got more expensive but he didn't have an obsession with Porsches or anything like that; he loved Japanese cars. I lost count of the number of Supras he had in the 90s (remember those tail-fins? You could balance a cup of tea on them!).
Who cares if my brother & I were squashed in the back? On the rare occasion that Dad did the school run, it was always really cool. And he used to have the music on full blast too.
How very maverick. Perhaps that's where I get it from.
Dads and Lads (and, of course, Gals!)
There were a lot of inspirational car stories, much as I had anticipated; some of the stories that really shone out were tales of mechanics and how parents had adapted their cars to suit their needs.
@MotorwiseUK kicked things off with posting this brilliant picture on behalf of @NewmarketCars:
@NewmarketCars told us that here Dad "started building it in '98 and it took 2.5 yrs. It was originally a 1983 2L Ford Sierra. And it's not on a Q plate like kit cars often are, it's the Sierra plate as he used enough parts off the sierra.
He's always loved cars and been ace at fixing them. When he started his own business, lack of money Meant only car he could afford was a 2-tone (lime green/ dark green) Chevette that only went in reverse… He fixed it up and used to drive all over the country for the first couple of years, carting steel moulds too!
He would only describe himself as a hobby mechanic. And inspire? Yes. Isn't that what all great Dads do?" Well said!
@Joe_Hallenbeck provided us with a lovely, truly nostalgic picture: "Me with my Dad & his Mk5 Cortina Estate GL. Loved that workhorse. This is the only pic I've got of it…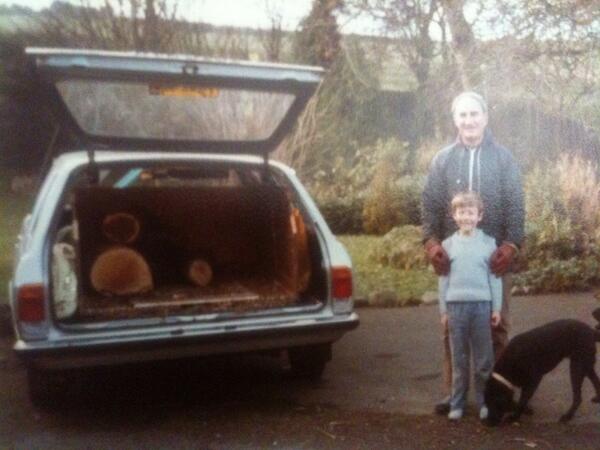 We built that wooden unit for the back so we could collect wood. Tool back seats out = van
Maybe why I love estate cars… Dad built it to transport a Lathe he'd bought. A Lathe! Can you image throwing a Lathe in the back of a modern estate?
Built this small block Ford 302 V8 for a GT40 project with my Dad. (See recent pics for more GT40)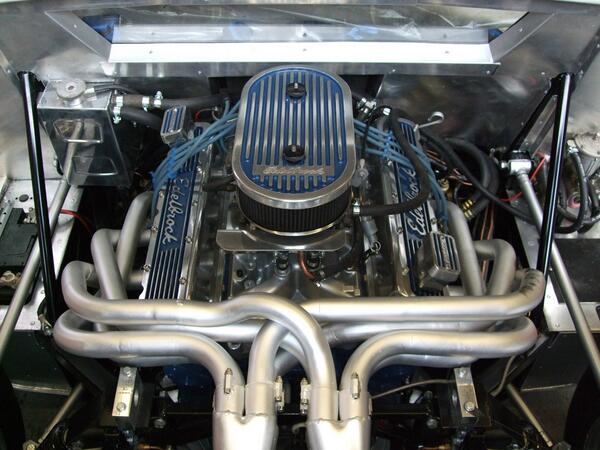 My Dad taught me everything about cars/engines. Lost him 2005."
Farm tales
@SamRoseChilcott told a truly hilarious tale and gave us all a chuckle with her picture that she found to illustrate her childhood car memories:
"My mum used to drive this huge Vauxhall Carlton. I Remember having 3 goats in the boot once… #farmer… It was the estate version of course. It certainly didn't smell like roses!
Fortunately growing up on a farm you get used animal smells, stop noticing it! Standard occurrence in my slightly odd family! There are loads [of pictures on google]. These look at lot like ours did…"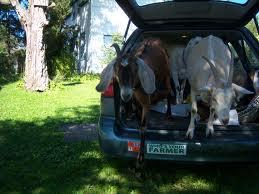 Talking about farms (Caroline lived on a farm, too) @simonshieldcars told us about when her "Dad drove [his] Daihatsu 4trak into our garage and ripped the roof off… This was the off roader with a soft top at the back…"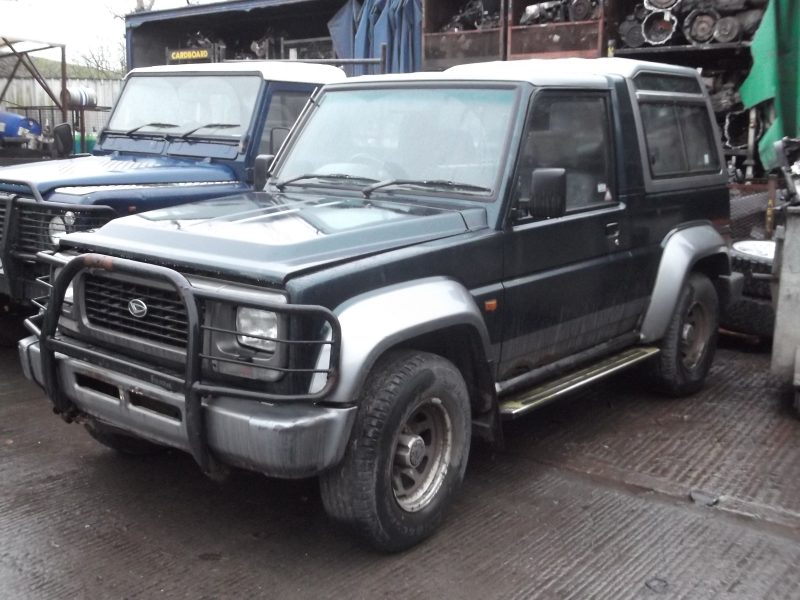 A nice tribute to his mum (as well as Dad!) came from @AlfistiGT – even now, he says her driving skills are top notch.
He told us that she has "She's driven motorhomes, vans, small trucks… all part of being married to Dad, learn the big stuff or don't drive at all! Triumphs, Mercs, Granadas,70′s Audi, Mk1 Range Rovers.. we had 'em all. The Triumph 2.5Pi was nice, but not as nice as the Datsun 240z… Dad's cars were nice, mums were shockers…her 1st car had been a gift from Dad, a 1960′s Mini Cooper S. She had it in 1971 [and] loved it, [she] used to race lads from the lights. [She] got rid when her 1st adored & favourite child came along. Me.
Like me, @AlfistiGT agreed that "I think you'll find people who appreciate a good car were influenced by [their] parents." He went on to say "I'm sure without old man's love of cars, I'd not be bothered about them as much".
Summary
To finish off, here's a great story emailed in by @DanGregorious:
"Parent's car nostalgia, what a great subject!
We had a succession of rusty but trusty family cars which made a big impression on the young me.
There was the Caribbean Blue Hillman Avenger (DNK818K) with black vinyl seats, hotter than molten lava in the summer sun. Then there was the brown Austin Allegro (JEA9N) with luxurious velour and a reveal life radio/cassette player!
Next up was a Datsun 100A (PBO639M) with a self-opening passenger door, very handy when cornering, hold tight!
Then a step up to a Rover SD1 (RHD824Y), a piece of motoring luxury complete with its own electrical personality. Last but not least, a little red Escort (AEM139X); easy to drive after many lessons and just the two driving tests.
A great set of memorable cars, all good fun and with lovely number plates. Where are they now? Gone to the great car park in the sky I'm sure!"
I think that just about sums it up for this week; what was overwhelmingly obvious is that the cars that our parents drove us around in and the memories that we have of those times are generally looked back upon with a great deal of fondness.
More to follow next week – in the meantime, follow @SimonsCarSpots and @MotorMistress on Twitter and get ready for the next interactive blog.