Desert Island Cars Part One
This week we thought it would be fun to find out what YOUR Desert Island car would be. We asked our Twitter friends what they would take to a desert island with them if, of course, they found themselves in this rather hypothetical situation.
Now, this could have been a blog about the most practical car in the world to cope with desert island terrain but of course, unless it's a solar powered car (like @lionheartins pointed out) it would be pretty pointless suggesting anything.
So "no-holds-barred" suggestions were encouraged; forget about fuel, practicalities and everything else and tell us what your choice of car would be. As @infomotiveUK quite rightly said, it is quite difficult to just have one favourite car – it was a bit of a toughie, in fact!
After all, if you were marooned on a desert island, you may not be able to bring your whole fleet
Let's see what everyone had to say – as usual, the thread was very long so we have split our blog up into two instalments.
Cars that you can live in
This was an interesting idea – a few tweeps bought up the camper van as their ideal desert island car.
@SandallCarCare, who refurbish and bring back to life vintage cars, told us about their "1971 VW Microbus when it is finished…which won't be too long! I'm currently updating our blog about the build, and I'll post some pics too…!" in the meantime, here are some exclusive pictures of their exciting project right here!
@cars_portsmouth also agreed that a camper is the way to go; "Ooh Debbie That's a good one. Mine might have to be A Type 2 VW Camper Van Pop Top…" and @MotorwiseUK replied by saying "Our thoughts exactly! – that would be the life!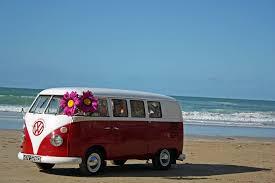 @cars_portsmouth also later pointed out that you "wouldn't need an engine! Just a fridge! The top could as a boat to go fishing!"
@AVC_Leasing couldn't agree more, saying that they would "go for a VW Camper Van too – can't beat em!"
Another camper van fan is @CarDealerCliff who told us that he would take his "VW T32, converted in to a camper. Bed, tv [&] cooker. Perfect for island life". Lucky Cliff – owning a desert island car already!
@loukafinefinish told us that they would "go for one of our [own] trusty vans – they get our team across the UK daily and never let us down!" – perhaps they would be big enough to live in, too – they certainly look smart enough!
Cars to keep you company
This one had us all hooting with laughter here at the Motor Mistress HQ. @SamRoseChilcott told us that if she could choose anything, she would "want a speaking car like Knight Rider – so I've got some kind of companion haha!!"
How very ingenious – I think company is the thing we would miss the most after all if we found ourselves marooned!
Dream Cars
Of course, the rules of our blog was that dream cars were allowed. So here goes!
@CriteriaCars said that "for me it would be a Porsche 356 speedster in black. Simply stunning! I'll take Mariah with me, her dress will make a great duster."
I think taking a lady is against the rules and I very much doubt that her dress being used as a duster to keep his black car shiny would be the main reason for choosing Mariah – but correct me if I'm wrong, Ben! J
@Individual_FS cited "the #Maserati Gran Cabrio" as their desert island car – stunning and a good colour for the heat, too (with red leather, of course):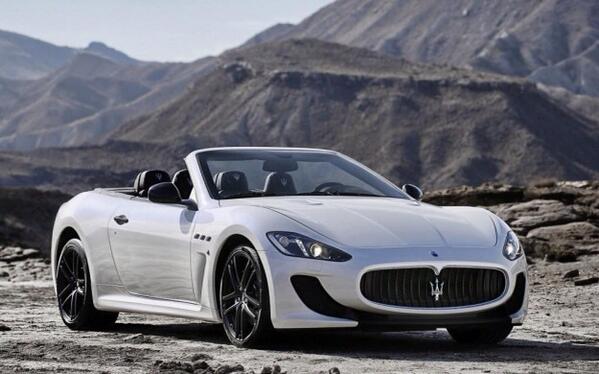 @carloan4u found it touch to choose but eventually they settled on a "Ferrari 250 GT California or F40". It's a hard life, tweeps, but sounds like a plan to me!
Luxury Practical Cars
No desert island car blog would be complete without practical car suggestions; never one for roughing it, ?@Lease4wheels came in with the practical and very luxurious G63 AMG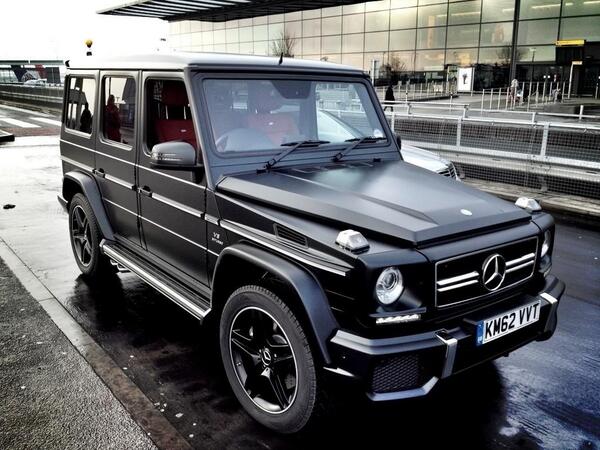 Another luxury 4×4 suggestion came from Ben at ?@Connects2 "In terms of practicality, it'd have to be a Range Rover! Could sleep in it too." Well said.
The Land Rover
@johnwcurtis favoured the Land Rover Discovery TD5 and he wasn't the only Land Rover fan. @J8mes_b opted for the "CSK Range Rover [or the] Series 1 Landy and @SamRoseChilcott suggested a "Land Rover Wolf".
@EssexLeasing told us that they would "go for the Land Rover Discovery all day long. Loads of room & excellent on all terrain; comfy too!"
@AutosNorthWest also agreed "Land Rover hands down!" and @Andy4x4Richards also told us that his desert island car "would have to be a Land Rover as it's our main line
". When I told Andy that Land Rovers were coming in as the most popular choice he was not surprised – can't think why, of course.
@LeasingAdvice told us that for them there was only one contender, citing a "Defender of course! [as being] THE only desert island choice for us!" and our very own @alexanderfc had to agree "the Land Rover Defender is the ONLY car that you would want on a desert island. Full stop!"
Summary
So there we have it. Part one of our Desert Island Car blog all done and dusted – and what a hoot it was putting it all together.
Next week, we will be taking a look at the weird and wonderful cars, practical cars, rally enthusiast's cars and just cars that are plain fun.
In the meantime, get involved in the conversation and let us know what you think at @MotorMistress or of course, @Simonscarspots!